Group therapy can be a valuable option when you are considering therapy. It may not be obvious why you would want to pick a group over an individual therapist. The challenges that show up in your day-to-day life, will show up in group interactions in an immediate and accessible way. Therefore group provides you a place to study those challenges get feedback from others and experiment with making changes
 Group therapy is the ideal setting for addressing relationship problems
When you are part of a psychotherapy group, there are multiple members with different perspectives, personalities and relational styles. As you form relationships in the group, your own habitual relationship patterns will emerge for you and the group to study and understand.
 Group therapy provides a safe low-risk setting to experiment with new social skills
As you gain insight into your own relational habits and patterns, you can experiment with making changes that will be helpful in your relationships outside group. Is setting boundaries a skill you need to develop? You can practice in group with the support of other members and the group therapist. Do you have trouble speaking up? The other members and the therapist can be supportive and encourage change and growth as you find your own voice.
 Group therapy provides a sense of belonging
Are you struggling with depression or social anxiety? You might find yourself retreating from friends and family. Joining a weekly psychotherapy group can provide support. And it can provide community at a time when it might be hard to engage in your regular social activities. Having a scheduled place to be with a supportive group of people, who are struggling with similar issues, can provide stability and a safe environment to heal.
 Group therapy brings up issues of competition, jealousy and envy that might never show up in an individual therapy session
 In individual therapy, you have your therapist's undivided attention. But in group therapy you have to compete with other members for not only the therapist's attention but for the attention of other members. Additionally, you have to compete for talking time. There is no other place that you can both stimulate these difficult feelings and have permission to talk about them. And this will help you understand the role they play in your in-group and outside-group relationships. Real closeness can only develop in relationships where you can feel and communicate all your feelings.
 Group therapy costs less than individual therapy
Generally group therapy rates are significantly less than individual therapy rates. In most cases they are half to a third of what an individual session can cost. Therefore the lower cost can provide an opportunity to do long term emotional work. Thus you can do this long term work without incurring costs that strain your budget.
Finally, if you would like information on therapy groups that I lead, including; times, rates, location and availability, please contact me at 512-296-9039 or check out my events page.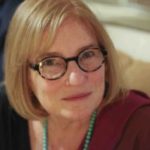 Patty Olwell, MA, LPC is a psychotherapist in private practice in Austin, Texas. She works with young adults and adults providing individual psychotherapy, couples counseling and group psychotherapy. Her focus is on issues of depression, anxiety, current and past trauma, crisis, loss and grief, relationship conflict, couples communication and improving intimacy and sex.